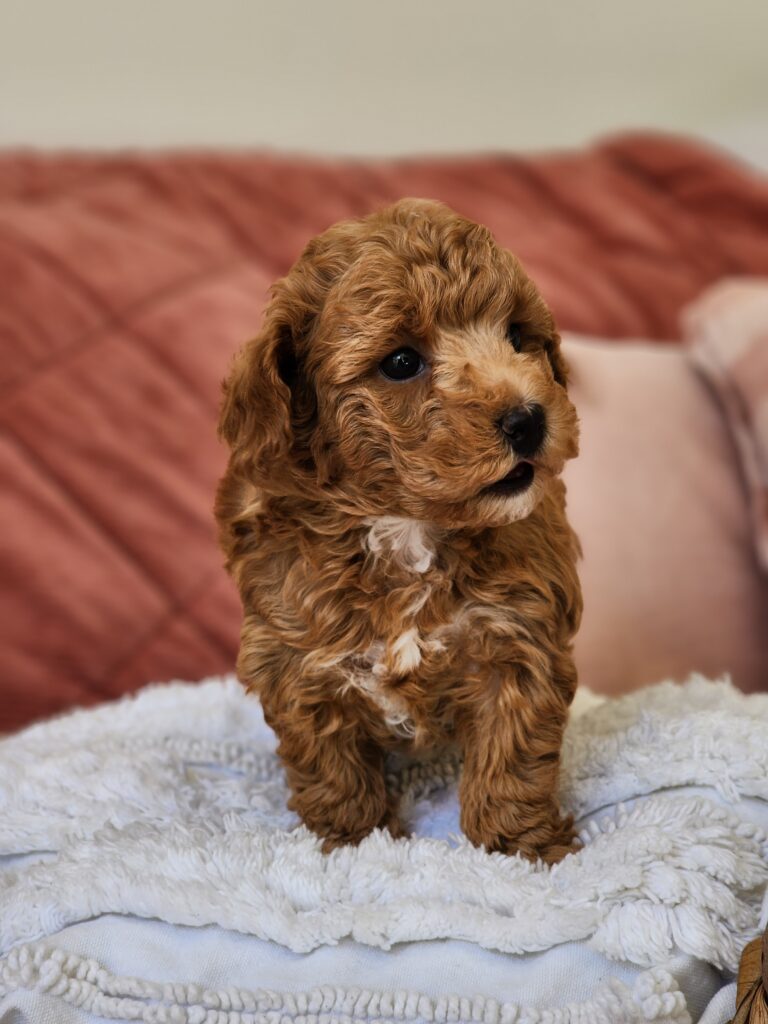 Moodle puppies for sale in QLD
Known for their gorgeous colouring, wavy and soft coat and irresistibly cute faces, Moodles have become one of the most sought-after dog breeds in Australia. A Moodle is a cross between a Maltese Terrier and a Poodle, both well-known for their friendly and affectionate nature. 
If you are interested in learning more about our male studs or Moodle puppies for sale, register your interest or contact us today!